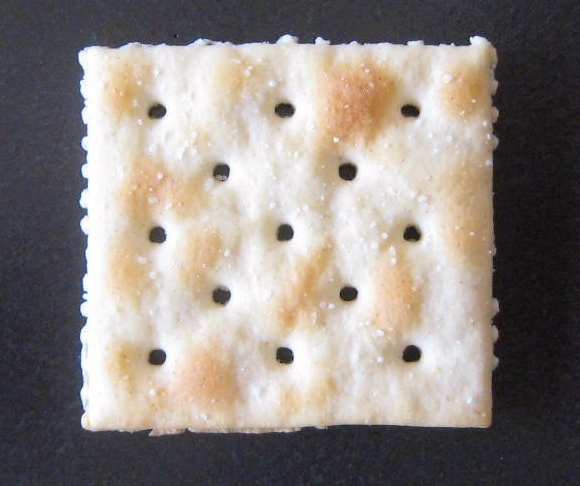 Reading commentary until I'm ready to puke over the Trayvon Martin case and I'm not going to give the twisted hatred any more real estate. (find the best and the worst here)
But one I can't pass up is this repeated mantra — Martin called Zimmerman a "crazy-ass cracker." I imagine that's been making its rounds in the usual right-wing media outlets as a way to equate it with Zimmerman stalking an innocent black kid. Because these days, if there is any way to draw a similarity, things become equal without regard to proportion or consequence. Like everything in our world can be solved like a simple math equation, like finding the common denominator.
Some people claim that the cracker comment is proof that black people are racist.  Or worse yet, guilty of reverse racism, a term that means absolutely nothing. But since Martin hated white people, he had a hand in his own death, so the story goes. I'm only going to focus on linguistic ridiculousness today.
I say it plainly:
Being called a cracker is not the same and being called a nigger.
I believe that we actually understand nuance, but for a complicated set of reasons try to ignore and subvert it. Just brainstorming here, but maybe because it's too hard.  Maybe it's a way to mitigate our bad behavior. To deny that atrocities have been committed in this country. To abdicate responsibility. To avoid the hard work of making this world a better place. To refuse to cede even an inch of our cultural birthright.
Nigger is a word that we created to set darker skinned people apart from us pale European types.  It derives from the French and Spanish words for black. In the 1700s, when it entered the wide vernacular, people who didn't look like they'd just stumbled out of the fiefdom or the castle were considered to be across-the-board inferior. Light-skinned=person. Dark-skinned=nigger.
It had to be that way, superior vs inferior, so the dominant culture could justify what they did to them.
Of course there was slavery, where dark-skinned men and women were deemed property to be sold on the market. There was the Three-Fifth Compromise, wherein our government codified that every slave is the equivalent of 3/5 of a person. There was Jim Crow. Emmett Till. Plessy vs. Ferguson. Lynch mobs. Separate drinking fountains. Poll tax. Back of the bus. The National Guard. Fire hoses. A Birmingham Church. James Byrd Jr.
Trayvon Martin.
Heck, even Paula Deen apologists say it was still socially acceptable to call an African American a nigger in the 1980s, while acknowledging that she would never say such a thing now. Never, ever has it been a term of endearment. In fact, it is laden with the ugly weight of centuries, of a shameful history, one in which white people codified, legitimized, and institutionalized the inferiority of black people.
Cracker was a term that sprang up at about the same time and although its origins are in dispute, it refers to white trash. You can argue that poor rednecks face discrimination too, but I certainly hope you wouldn't argue that the history is equal. If that boggles your mind, visualize this. Put a cracker in a suit and tie and no one would ever know of his origins. Put a black teenager in a suit and tie and he still carries the sum total of 400 years of stereotypes, the scars of a systematic dehumanization of a race.
At its most basic, over-simplified level, both cracker and the n-word do the same thing — draw conclusions based on immutable characteristics. Like it or not, race matters in this country. One slur is burdened by systemic oppression and all the fear, anger, and bitterness it causes. One is just a kind of dumb thing to say.